The World's Premier Cosplay Magazine
You are here
Ancient Gods, Warlords and Kings: Xena Cosplay
Before Buffy the Vampire Slayer introduced butt-kicking female empowerment to TV in the late '90s, there was Xena: Warrior Princess (Princess of what, exactly, was never made clear, but if royal ambiguity is good enough for Disney, it's good enough for our gal.)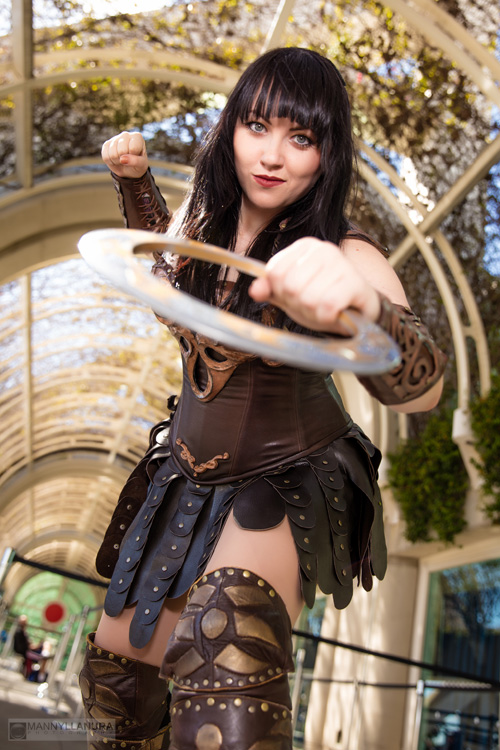 The show ran for six thrilling, campy, funny, and sexy seasons from 1995 to 2001. It documented the globe- (and epoch-) spanning careers of the eponymous ex-warlord seeking redemption by righting wrongs, and her bard companion Gabrielle.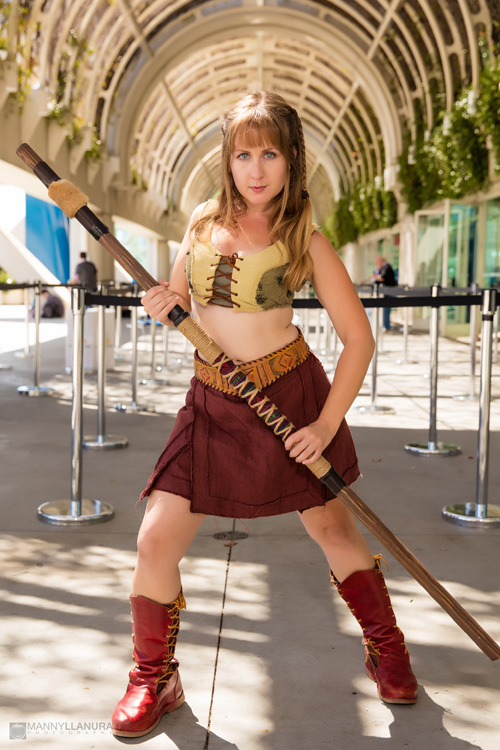 The over-the-top fight sequences and lesbian sub-text may be the show's lasting legacy, but history certainly was not. In the course of her career the Warrior Princess rubbed shoulders with and/or chucked chakrams at Julius Ceasar, Boadicea, Ulysses, Beowulf, Cleopatra, Ghengis Khan, as well as various Amazons, Valkyrie, cannibals and samurai. Even the sacred wasn't sacred to Xena's producers: they once famously managed to curry the ire of many Hindus by introducing Krishna and Hanuman as characters. Later on in the series, Xena single-handedly wipes out every pagan pantheon, god by god, to make way for Christianity.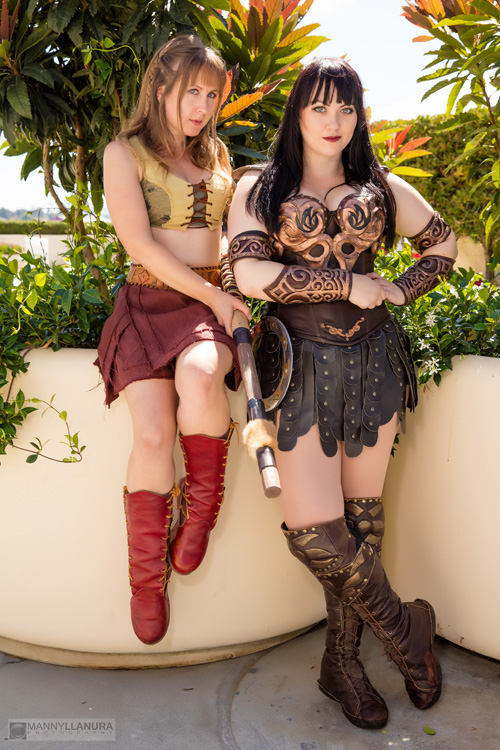 One thing that Xena Warrior Princess was, was great fun. And that has translated to a cult following that endures so strongly today that the   Hollywood Reporter indicated recently NBC and NBC Universal International are looking for a writer to script a pilot for a Xena re-boot. One can only hope.
The Xena and Gabrielle cosplay here is enacted by the remarkable Bernadette Bentley and Cathy Kutz, respectively, with photography by Manny Llanura Photography. Costumes were provided by Todd's Costumes and Castle Corsetry. If you want to try your hand at creating your own Xena-worthy battle armor, cosplayer and crafter Kamui walks you through it in a tutorial below the pictures.