The World's Premier Cosplay Magazine
You are here
Creative Cosplay Photography: The Supergirl Solution
I've always considered myself an artist, even at an early age. My only problem was, I couldn't draw anything beyond a stick figure, I couldn't paint a bowl of fruit, and the best sculpture I ever made was nothing more than a small shelf I constructed in high school Shop class. It wasn't until I discovered photography over 20 years ago that I realized it was my artistic medium.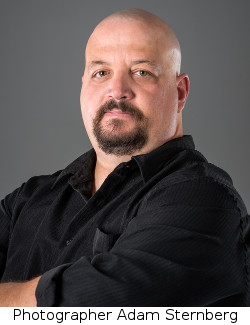 Fast forward to today, and I'm an established corporate and event photographer in Las Vegas. Whether I'm shooting in a booth at a convention or taking photos of a keynote speech at a seminar, I always strive to add some level of creativity in my photos to what might ordinarily be a rather un-exciting type of shoot. That's where cosplay photography comes in…it's my creative outlet which allows me to step out of shooting for work and allows me to shoot for FUN!
Over the years I've dabbled in all sorts of creative cosplay photography ranging from steampunk to manga-inspired concepts but the ones I love the most always stem from the comic book world. Having been some time since I've had the opportunity to put together a good cosplay shoot, I was pondering some ideas of what I might do next when I had the time. That's when I saw the trailer for the upcoming prime time show, Supergirl, and I instantly knew that would be my next project!
The hard part would be finding the right Supergirl to don the red cape! That's when I remembered my good friend and model Leah Gruber, with whom I've worked on other shoots in the past and is always a pleasure to work with. Leah is an aerialist performer here in Las Vegas and not only resembles Kara Zor-El, but her athletic build would really sell the part for some great photos as well. This was her first time doing any sort of a cosplay shoot and she really put a lot of effort into being the best Supergirl she could be!
Rather than base the photos in National City (the chosen location for the show) I decided to add a Vegas spin on things and have her visit Sin City instead. The resulting photos were all shot around the city, some in studio and composited in Photoshop while some were shot on location. It sure was a fun project to put together and I'm already pondering what will be next in my portfolio of fun cosplay photos!
Words and Pictures: Adam Sternberg
Cosplayer: Leah Gruber
Makeup: Blue Mitchell