The World's Premier Cosplay Magazine
You are here
Interview with Iconic Mermaid Maker Robert Short
The most iconic movie mermaid—excluding cartoons, sorry Ariel—is undoubtedly Madison, played by Daryl Hannah in the 1980s hit Splash. The essential Ron Howard comedy is an absolute classic. Although it's only one of the accomplishments in the expansive career of effects guru Robert Short, his beautifully crafted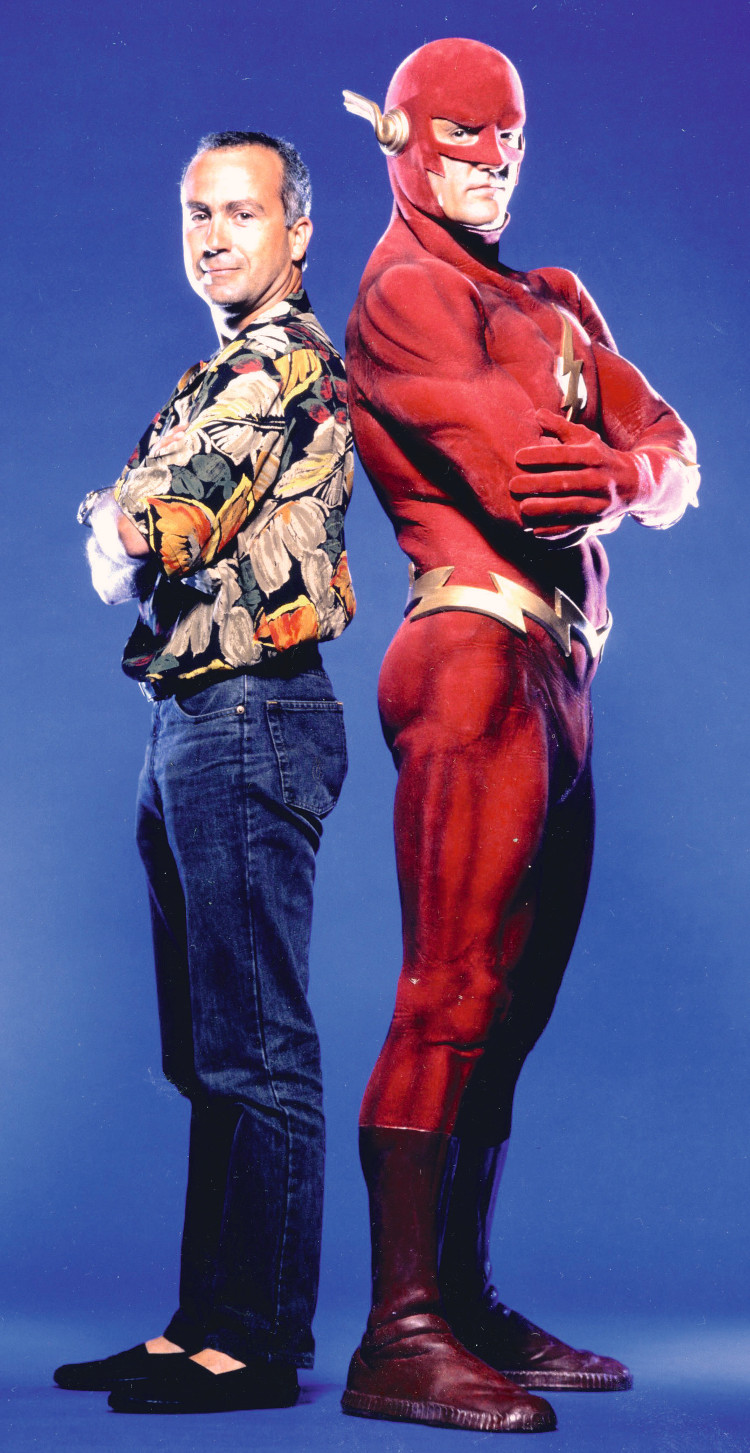 mermaid tail has been inspiring practical tail makers for decades.
Robert was a cosplayer before there was even a name for it. His diverse career began when he was "masquerading" in his own creations, composed through trial and error, something he—like many of us—did simply for enjoyment. He would conduct custom costume presentations at conventions and comic-cons, and before long Hollywood came calling. Soon he was learning to sculpt and working at the legendary Don Post Studios. (Post was an SFX pioneer and the original creator of over-the-head rubber masks).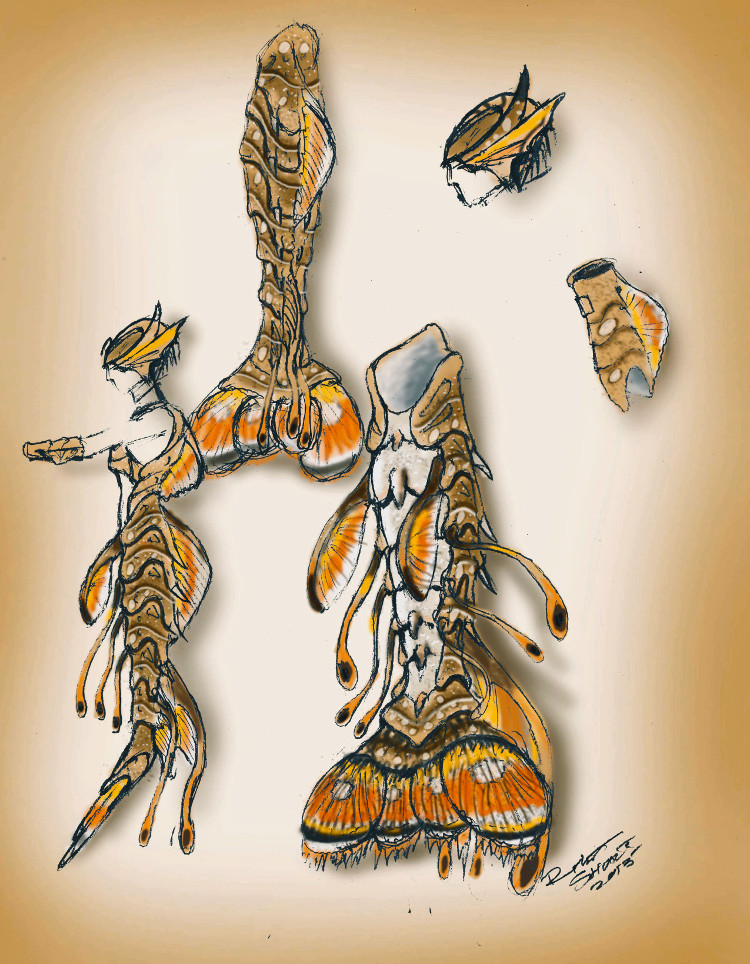 Projects came along for Short and he always enjoyed accepting new challenges. He had never attempted a mermaid tail before, but when the opportunity presented itself he jumped in. Working closely with director Ron Howard, they both agreed the tail had to be as realistic as possible to ground the movie and counter balance the fact that it was a comedic fantasy.
Bob studied fish—their tails, their scales, etc. He first went for a dolphin-esque look, because they are mammals and, therefore, most closely related to humans. He envisioned slick, sensuous gray skin. But this dramatic depiction seemed to be delving too deeply into the sci-fi arena, so with Howard's suggestion he went back to the drawing board. They then came up with a koi inspired desi gn. Much different from the traditional green or blue tails that we see in cartoons, the bright orange color was striking. He decided on a pebbly amorphous texture to give a subtle natural look on screen, and the black trim was a last minute addition, born from a repair gone right.
Robert had some other concerns in planning. Since filming was to take place in the middle of the Bahamas, supplies and accessibility would be limited. The tail would need to be durable and easily repaired. He wanted to incorporate the translucency of a real fish, especially into the fins and fluke, and he experimented with latex. While he liked the translucency, he found it showed the human physiology within the costume a little too well. It also lacked the strength, and dissolved too easily.
He tried a few other options but finally came upon Skin-Flex, a flexible urethane material made by Smooth On that was being used for the skin of animatronic creatures at theme parks. It had the right weight and strength, and there was only one problem—Skin-Flex was sensitive to sunlight; It would easily decompose into slime if exposed to the sun. Luckily, Bob figured out that his acrylic paints would stop the catalytic breakdown by creating a sealant layer. And the material was easily repairable with Krazy Glue. It was the perfect solution for the remote sea shoot.
Because it was so simple to repair, and the tail had to be fitted quite tightly, Robert would cut the tail itself 3 or 4 inches each day in order to get Daryl Hannah into it. He would then mend the seam with Krazy Glue, so that it would sit perfectly on her waist.
Smooth On (who later created Dragon Skin silicone) offered both an opaque and translucent variety of Skin-Flex at the time, and Robert used a combination of the two. This perfect convergence is most notable in the laboratory scene where Madison is being studied in the tank. The backlighting highlights the tail's flawless balance of translucency.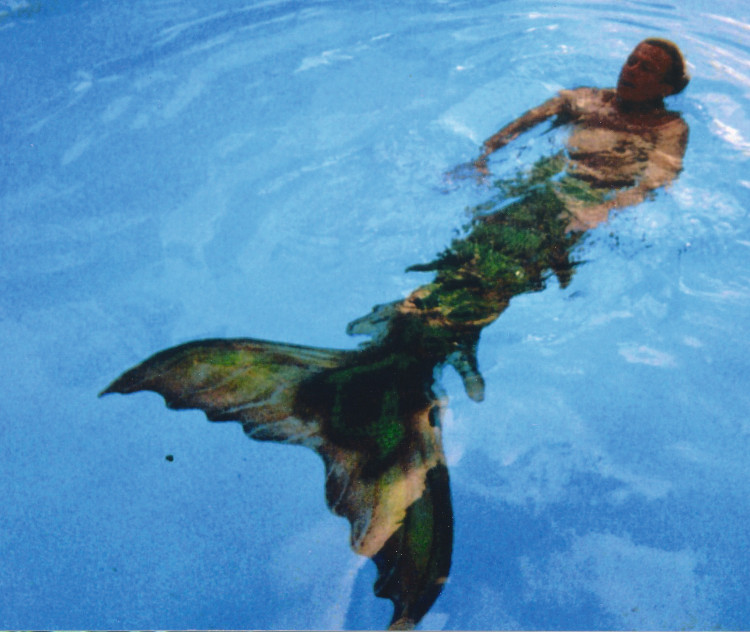 In all, Robert made five full tails for the movie. One tail was made of solid foam and used for the fight scene at the end. Two tails were made for Hannah and two for a stunt double. However, Hannah's elegance and speed in the water proved so impressive that Ron Howard had no choice but to use her for all the scenes. Like many mermaid lovers, she had practiced swimming with her legs tied together since she was a child, and clearly it paid off.
Though he continues to work on every type of movie creature imaginable, from Beetlejuice to The Flash, Short is still considered a mermaid master and has lent his skills in sculpting and consulting to many projects. He still regularly attends conventions and was recently an honored guest speaker at Merfest. He says he is constantly inspired by the work of the new generation of tail makers, though it seems they all say the same about him and his timeless creation.