The World's Premier Cosplay Magazine
You are here
Kids Can Cosplay - The Family That Cosplays Together
What do you do when your family finds joy in cosplaying together? You bring that joy to other people. That was the idea when Jay aka Cosplay Dad and his two children (Samantha Reign & Shady Narwhal) collectively known as the Trinity All-Stars started up Kids Can Cosplay. 
Kids Can Cosplay attends comic cons and fan events all over Southern California that include panels on family cosplay, contests and taking pictures with fans, but they also bring cosplay to the kids.
"We do charity events and visitations for kids that are in hospitals, homeless shelters, schools, or other mutual events throughout southern California. We specialize in entertaining kids with cosplayers, activities, stories and gifts such as toys, comics and superhero masks." says Cosplay Dad. "While entertaining the kids we help them understand what cosplay is and that they too can be whomever they imagine they want to be! We also teach them that Superman or Spider-Man are not the only superheroes, there are other heroes like policemen, nurses, volunteer workers and even their parents are heroes."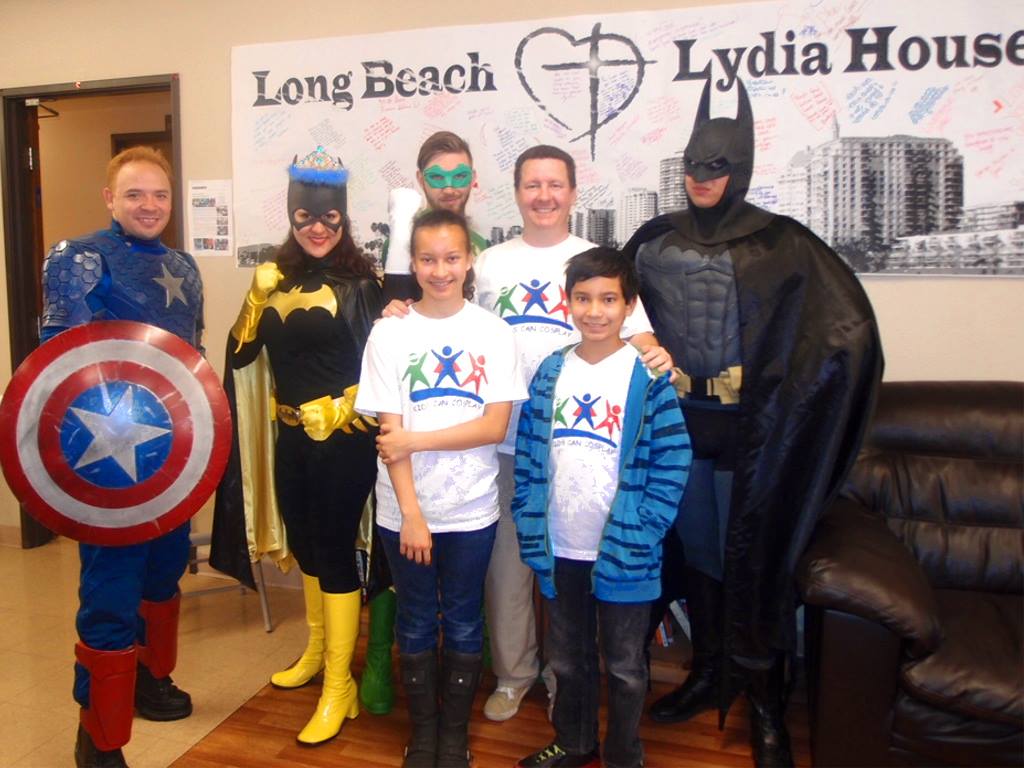 A non-profit orginization, all donations to Kids Can Cosplay goes towards the activities and items needed for the events. 
But they also accept donations of people's time. The West Coast cosplay community is a tight knit group and they have lots of friends who are more than happy to help out and appear at Kids Can Cosplay events and charity visits. 
If you are interested in volunteering, donating, or booking an appearance, you can reach them through their Facebook fan page or email them at KidsCanCosplay@gmail.com.